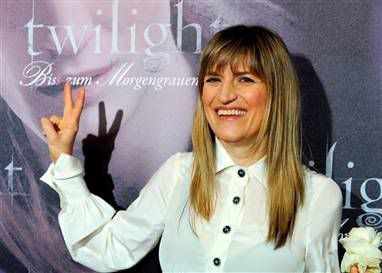 5. Catherine Hardwicke: Before becoming a director and owning the title for biggest movie opening ever for a female helmer, Hardwicke worked as a production designer. Hardwicke made her directorial debut in 2003 with Thirteen.
The director collaborated with actress Nikki Reed (then 14-years-old) to write the film in 6 days. The film was based on Reed's teenage experiences, and went on to win a plethora of awards including the Sundance Film Festival Dramatic Directing Award. Hardwicke followed up Thirteen with the critically acclaimed,Lords of Dogtown and The Nativity Story.
In 2007, Hardwicke was hired by Summit Entertainment to direct a little vampire flick called Twilight. Although the film became a phenomenon and earned more than $191 million domestically, Hardwicke chose to fore-go the Twilight sequels due to disagreements with the studio. Hardwicke is currently working on Red Riding Hood and Hamlet, both set to come out in 2011.
Lavy